Cindy Gottlieb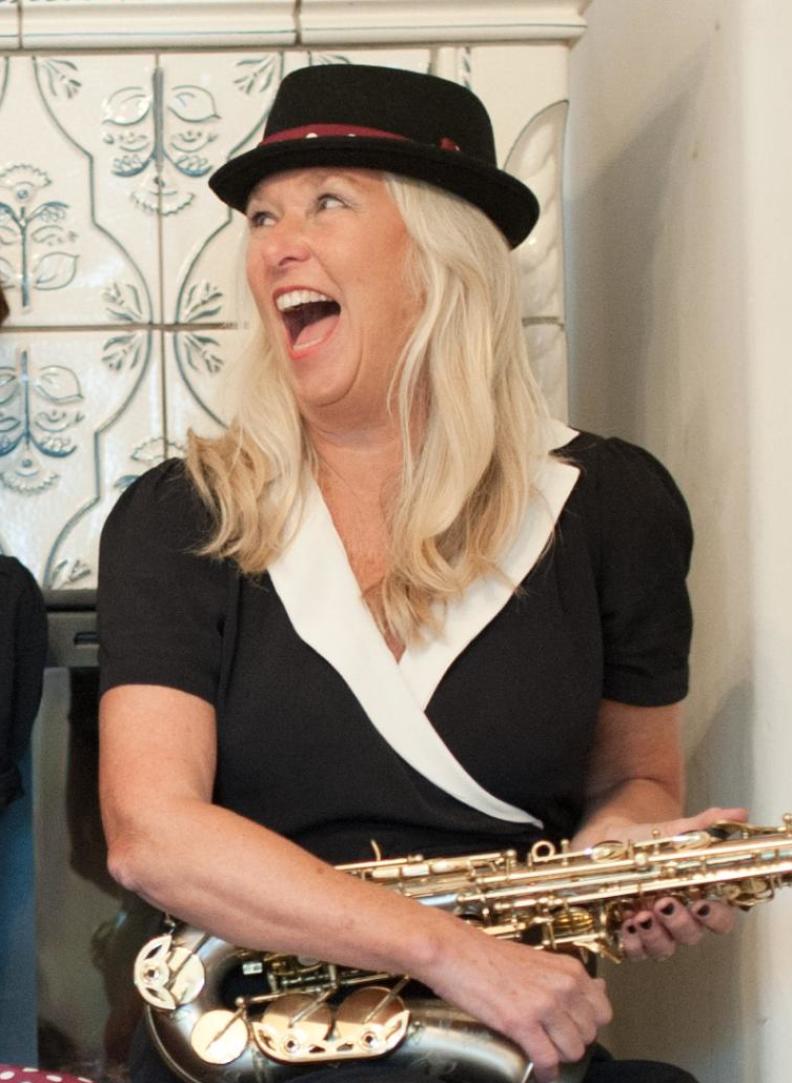 Test the West
The best that America has to offer belongs to us! Born and raised in the USA Cindy masters the pronunciation of our Jazztitles to a "T" - her articulation itself is pure Jazz. She takes care of the rest with two saxophones, a polkadotted suitcase (to carry the music stands) and a smile that'll make you weak in the knees.
Kirsten König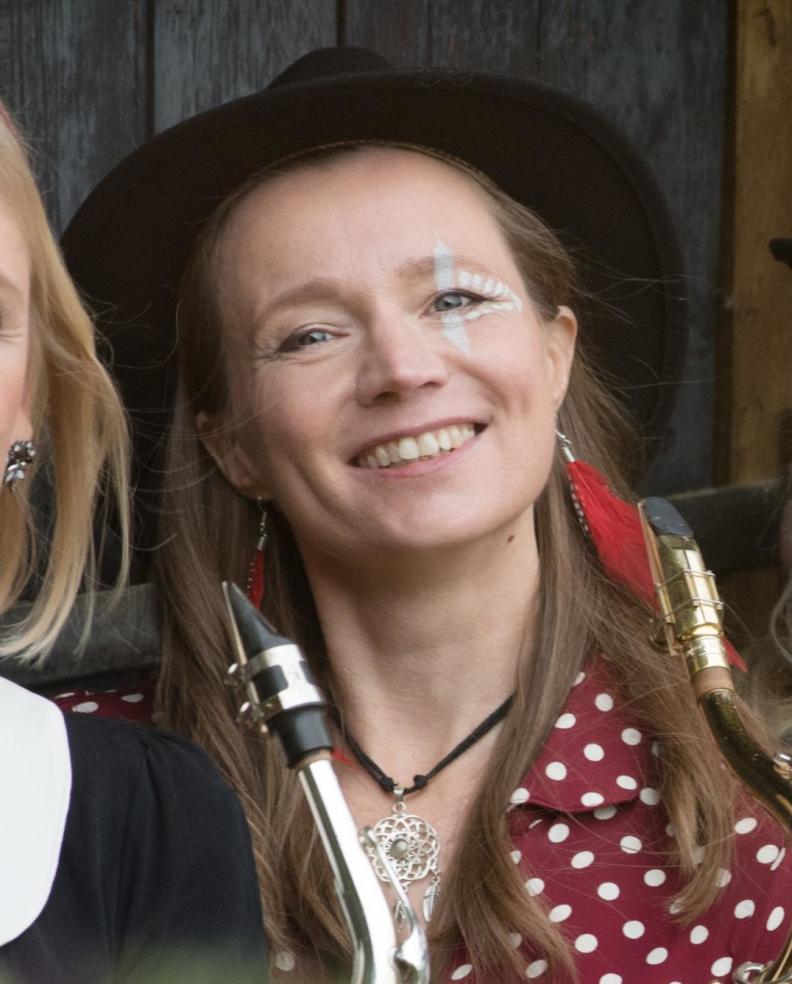 Advantage: König
With northern souvereignty and a distinct backhand, Kirsten marches through the abyss of the (quote) "thankless, incomprehensible and completely illogical sequence of tones" that make up her tenor voice. True to the motto "love every note" she does just that while cheekily whipping her ponytail to the beat.
Liliane Reinkober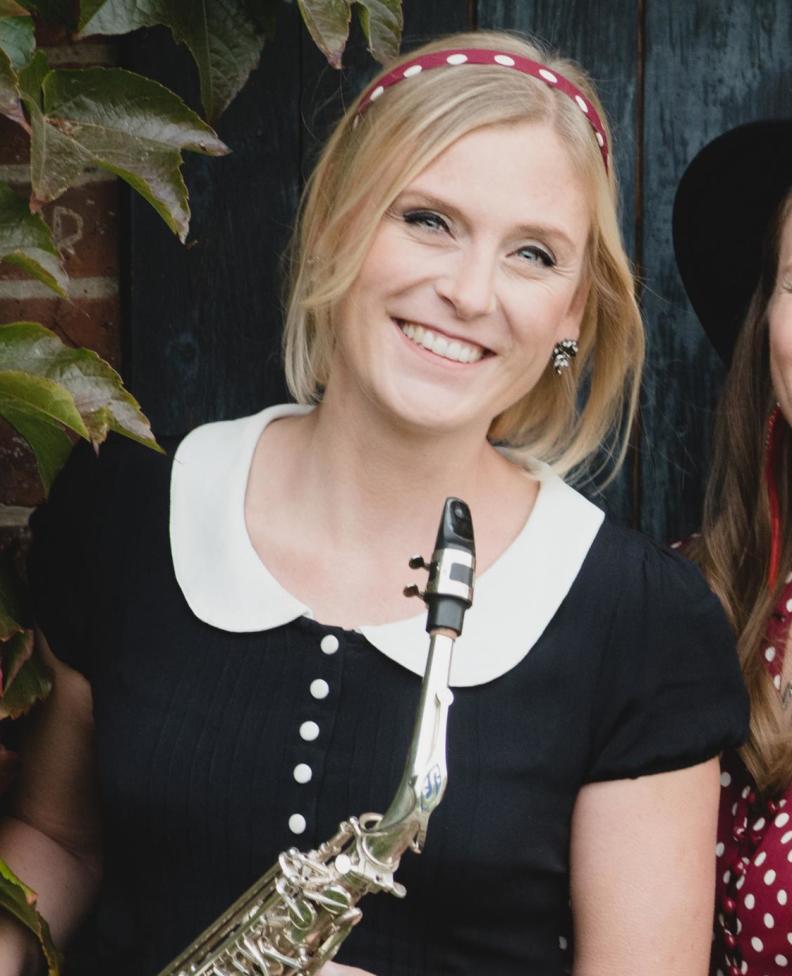 "Cologne - Hamburg - Cologne..."
Lili bears the nickname "Frollein Blue Skies" not only because of her sunny character but also due to her passion for traveling. And since one should never hold up travelers we sadly let her go one day. Cologne - Hamburg has since become one of her most frequented travel routes.
Conni Nicklaus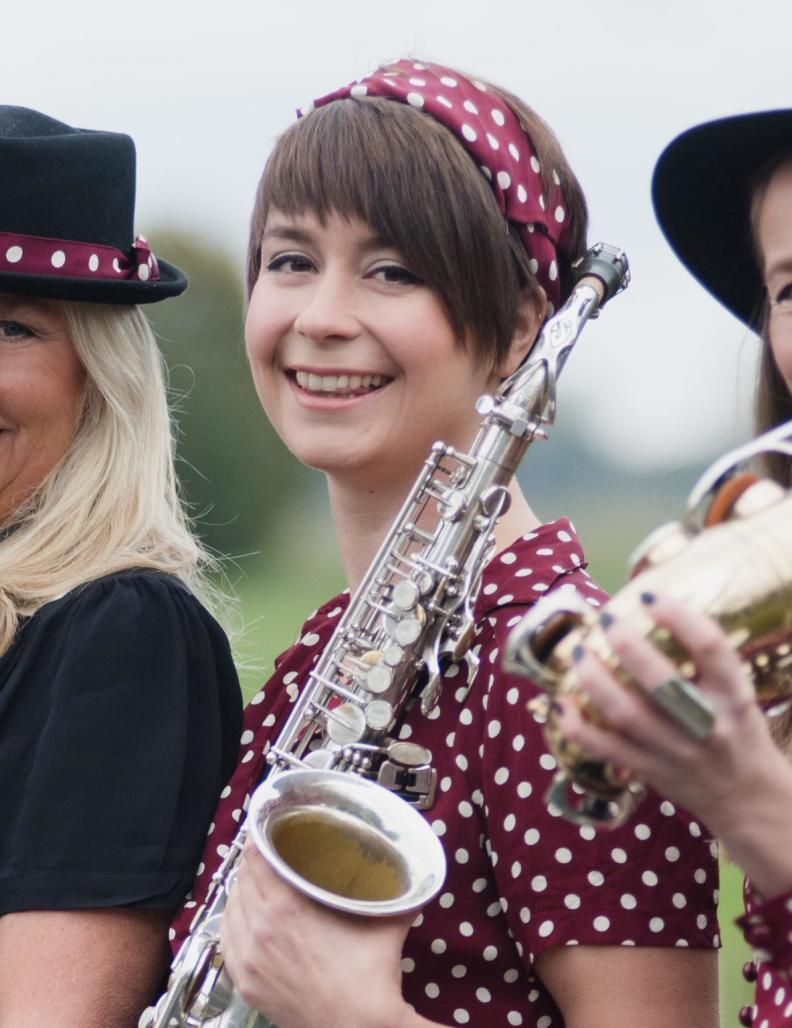 Frollein Arrangement
Whilst Lili was making her move to Cologne, Conni just happend to be reuturning to Hamburg after spending many years studying music in Amsterdam. Frollein Sax wasted no time in getting Conni on board before she started becoming one of the most sought after Saxophone players in Hamburg. She has shared her delightful nature, breath-taking solos and fantastic arrangements with us ever since.
Carmen Sillmann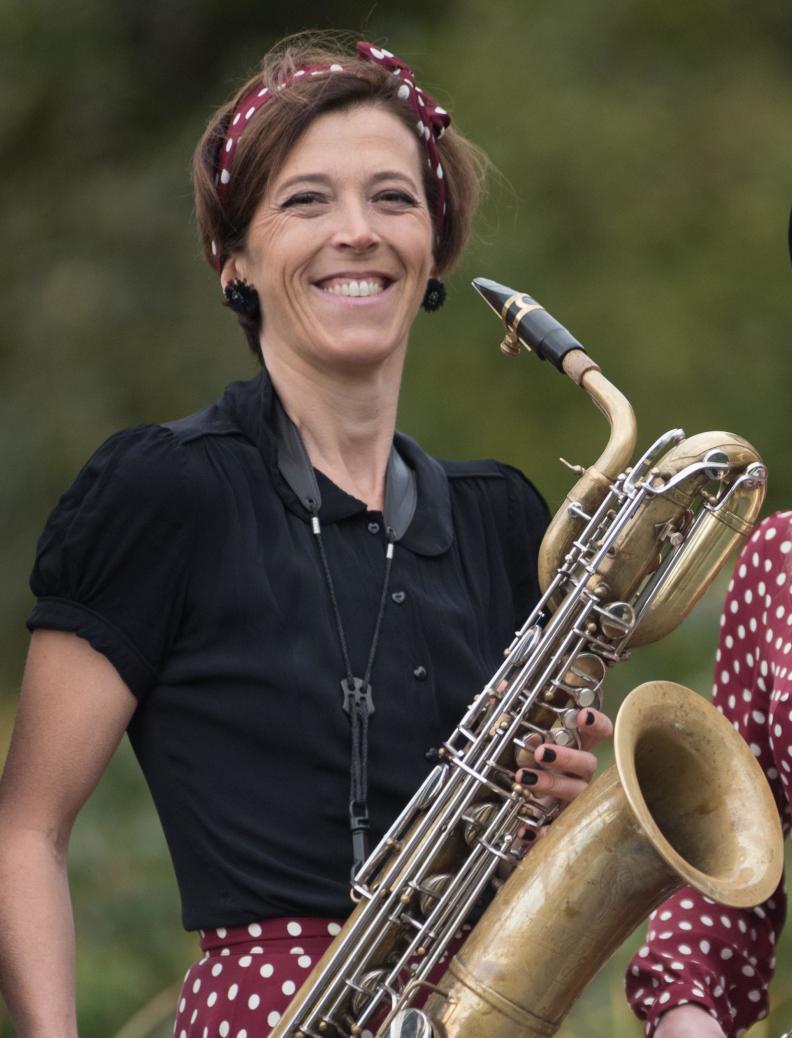 Save the best for last
"You absolutely must listen to Carmen!" These words from band coach Edgar are among Carmen's favorites; our Baritonsax player never tires of quoting them. She provides Frollein Sax with depth and groove in her calm south-badish manner. Yes, and Carmen is not only the group's rhythmical Pilot. In a weak moment many moons age, she allowed the burden of determining the individual versus unified assessment for the basis of our Income tax declaration with appendix FB1 and FE ... to be gently layed upon her shoulders. And on top of all that, she is also our go-to person for all requests concerning Frollein Sax. (i.e. Booking!)
Unser Helfer im Hintergrund....