Unser neues Baby ist da!!!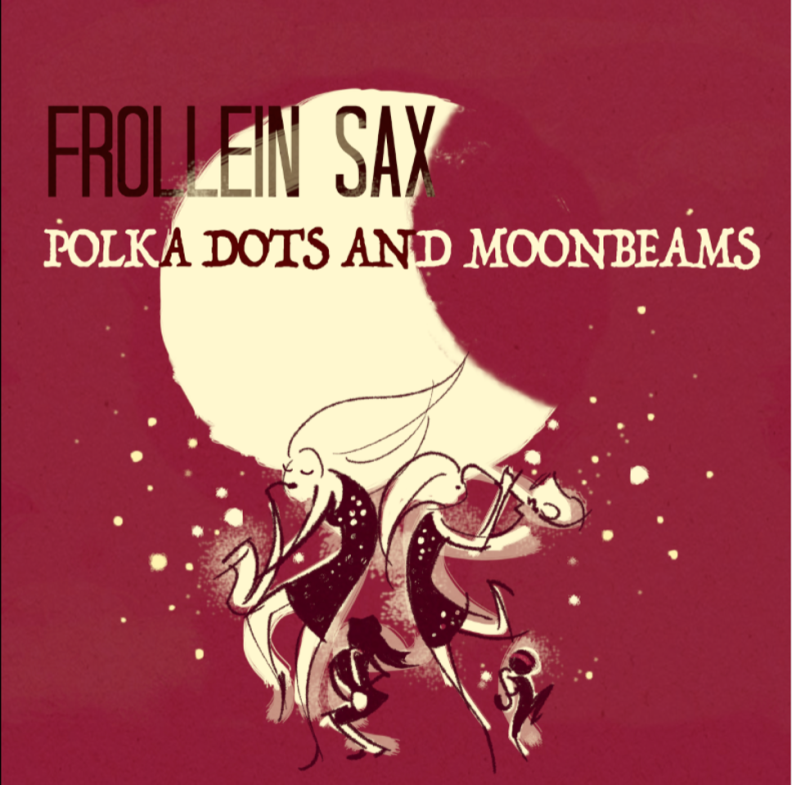 Schickt uns eine Nachricht, dann landet sie bei Euch im Briefkasten!
EUR 15,- zzgl. Porto
Weinrote T-Shirts (natürlich fairtrade und bio!) mit dem wunderschönen Covermotiv ( (c) Ully Arndt ) gibt es in M und L für die Ladies und M und L für die Gentlemen für EUR 22,- zzgl. Porto!
Frollein Sax is still available...
...for company events, birthday celebrations, awards ceremnoies, exhibitions and fairs, conventions, cutural happenings etc. etc. etc. As a walking act we playfully circle around your guests, walking right over or even under them, whatever their pleasure (or ours...). You would prefer to experience us "in concert"? We perform standing, using music stands that match our polka dot dresses (and rubber boots).
Whether in walking or concert formation (or both) - you will find opportunity to dance through argentinian tango nights, revel in pop ballads, groove to funky beats, swing to jazz and enjoy classic. Repertoire With charm and esprit we gently guide you through a genre cocktail spiced with anecdotes about our instruments and the wobegone life of a musician. Let us enhance your event! Contact us here: Contact
Listen here to our new CD!